International Sanctions & Financial Crimes Compliance Program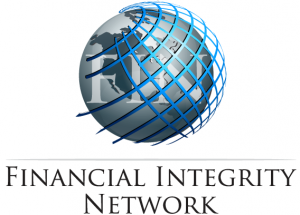 NYU School of Law and the Financial Integrity Network (FIN) are jointly offering a premium executive education program focused on U.S. and global sanctions and financial crimes compliance regulations, policies, and market expectations. The course will provide senior executives and FCC professionals with the expertise, skills, and judgment to comprehend and effectively manage evolving sanctions and related risks within global enterprises.
Participants who successfully complete this program will receive a certificate of achievement. If you are interested in applying to this program please fill out this registration form.
Course Details
About FIN
FIN is a premier strategic advisory firm dedicated to assisting its clients around the world to achieve and maintain the financial integrity needed to succeed in today's global economic and security environment.
FIN delivers a broad array of strategic and technical advisory services to a diverse and select group of clients committed to financial integrity. FIN assists its clients in designing and implementing best-in-class financial integrity strategies, policies, and systems and controls to deliver unmatched capability in combating and protecting against the full range of illicit financing threats. FIN's clients share the understanding that financial integrity is an indispensable asset, and they partner with FIN to tackle novel and challenging financial integrity matters.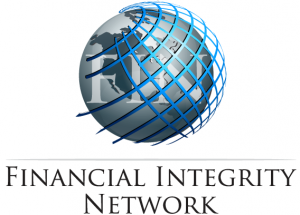 Program Context and Overview
Global corporations and institutions are increasingly faced with complex and expanding expectations to manage compliance risks surrounding financial crimes.
Indeed, the ability of corporations to grow into new markets and product areas depends on their capacity to identify and manage FCC risk, and the regulatory and reputational challenges that will arise from a failure to do so effectively. Despite the importance of doing so, there is a dearth of sophisticated training programs that teach employees and business leaders to treat FCC risk management as an integral part of building and sustaining a global business.
In this context the International Sanctions and Financial Crimes Compliance Course will provide senior executives and FCC professionals with the expertise, skills, and judgment to comprehend and effectively manage evolving sanctions and related risks within global enterprises.
Through interactive in-person training and access to a customized library of content that FIN has developed, the program will meet the following objectives:
Develop a comprehensive understanding of today's FCC risk and global regulatory environment;
Understand the ways in which management of FCC risk is integral to business decisions in a range of commercial contexts;
Achieve expertise across the expanding range of sanctions programs and related anti-money laundering requirements; and
Understand the roles and duties of different constituencies in the FCC ecosystem.
Course Details
Program Details: 3 full program days delivered at NYU Law, from 10 a.m. – 5 p.m. Independent learning and online materials will be available in between the program days. Breakfast, lunch, breaks, and special events are included in the Program Fee.
Program Dates:
Program Location: The program will be held at NYU School of Law campus in New York City.
Program Topics*
The Global Context for Sanctions and FCC
Sanctions and Financial Crimes Governance
Managing High Risk Products, Services, and Jurisdictions
Novel Sanctions Programs: Knowledge & Practical Application
Compliance: Knowledge & Practical Application
*Program details, schedule, and faculty listed in this guide are for illustrative purposes only and subject to change based on course planning requirements. 

NYU Law & FIN are not responsible for travel or related costs under any circumstances. Participants may want to consider purchasing trip cancellation insurance in the unlikely event that a program is cancelled or they cannot attend for personal or professional reasons.
For international participants, NYU Law & FIN will provide a full refund only if the participant is unable to secure a valid US visa to attend the course. Proper documentation from the appropriate government body will need to be submitted to NYU Law & FIN to receive the refund.
NYU Law & FIN reserve the right to cancel any program at any time. If a program is canceled, NYU Law & FIN's liability is limited to a full refund of the program fee already paid.
Program Faculty
NYU Law
Financial Integrity Network
Who Should Apply?
The International Sanctions & Financial Crime Compliance Program is designed to address two main target audiences:
Senior Executive Leadership: Senior executives in the financial services, energy, manufacturing, trade, FinTech, and NGO communities bear ultimate responsibility for managing FCC risk and for building their enterprises in a manner consistent with FCC regulations and expectations. Senior leaders of these institutions must, therefore, have a sophisticated understanding of the FCC risk and regulatory environment.
Financial Crimes Compliance Professionals: In the post-9/11 era the FCC risk landscape has grown dramatically in scope and complexity. Financial crimes compliance professionals now must guard against the dangers posed by sanctions evasion, corruption, money laundering, tax evasion, and proliferation financing, among other risks. Adversaries are dynamic and constantly evolving the techniques they use to evade the systems and controls that companies have put in place to guard against abuse.
Accommodations & Travel
The Law School campus is principally located on the southwest corner of Washington Square, at the corner of Washington Square South and MacDougal Street. There are a number of excellent hotels within walking distance from campus.
Please view the below list of options or click here to be directed to a more comprehensive list of discounted hotel options available to the NYU community:
*Please note that the mention of specific companies and web addresses is for the convenience of our participants. It is not an endorsement by New York University, NYU Law, or the Institute for Executive Education. Please note that these discounts are not guaranteed.
International Students
In order to participate in this program international students are required to obtain a Tourist Visa. Tourist Visas allow for enrollment in short study courses that do not count towards a degree. The International Sanctions & Financial Crime Compliance Program is a non-degree, executive-format program that awards a certificate upon completion.