Developing Business Skills: Advancing the Career of a Trusted Advisor
Complement your law firm's learning and development objectives with high-level, specialized training for associates and partners. Law firms collaborate with NYU Law's Institute for Executive Education to deliver expert legal programs at the intersection of business, strategy, and policy.
Design practical training with content that draws upon our faculty expertise, relevant to your firm's strategic needs.
Schedule programs to fit your timeline with modularized offerings or multiple sessions delivered throughout the year.
Format the curriculum in a blended learning environment to engage participants beyond the classroom.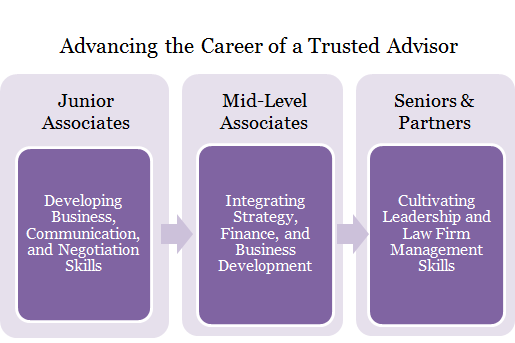 Contact our team through the inquiry form on the sidebar and indicate your interest in developing a module with the Institute for Executive Education.